Minimalism: Space. Light. Object. at National Gallery Singapore & ArtScience Museum
I visited the Minimalism: Space. Light. Object. exhibition back in December, set across two venues – the National Gallery Singapore and ArtScience Museum.
I've been taking more photos ever since I upgraded my phone to an iPhone XR and I'm trying to put in more effort into processing them (and posting them on my blog to justify the hosting costs).
But anyway I digress. I quite enjoyed the exhibition though it's marketed quite heavily as a "made-for-Instagram" exhibition, meaning you'll see quite a lot of people posing around (myself included, not shading anyone). Interesting video here:

You can purchase single-venue tickets or two-venue tickets. Buying the two-venue ticket is, of course, cheaper and you can visit the second venue at a later date. There's also a 50% discount for locals who are DBS Cardholders, so we only ended paying S$10 for the two-venue tickets. Anyway, the exhibition closes on 14 April 2019 so there's still time to visit if you haven't already.
National Gallery Singapore Exhibits
Void by Anish Kapoor
Mega Death by Tatsuo Miyajima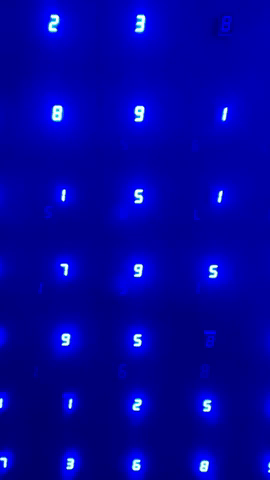 Neon Light Installations 1970–2002 by Peter Kennedy
Impenetrable by Mona Hatoum
Non-Object Door by Anish Kapoor
Room for one colour by Olafur Eliasson

Other Exhibits
I feel bad because I can't remember the artists for these and can't find them online. But leave a comment if anyone knows.
ArtScience Museum Exhibits
Seu corpo da obra (Your Body of Work) by Olafur Eliasson
Horizontal Depth3 — "This Is Not the Place We Go to Die. It's Where We Are Born" by Frederik De Wilde
Not to be confused with "Void" by Anish Kapoor, exhibiting over at the National Gallery Singapore
To Reflect an Intimate Part of the Red by Anish Kapoor
+ and – by Mona Hatoum
Moving Neon Cube by Jeppe Hein
Ink Feeding 20150506 by Zhang Yu
Untitled (Six Boxes) by Donald Judd
All photos shot on my iPhone XR.