3 Days in Vietnam: Things To Do In Hanoi
Back in June 2016, a series of mental breakdowns and overall done-ness with life prompted me to take an impromptu solo trip to Hanoi, Vietnam.
I booked my flight tickets off AirAsia for 2 weeks later (though at a morbidly expensive price of SGD$360) and looked forward to the promise of good food, aromatic coffee, cheap beer and plenty of time for idling – the only 4 pillars of my existence.
If you're thinking of heading to Hanoi as well, i've created a downloadable Google map of all the places I visited:
For SIM Data Cards, I got mine from a shop at the Ho Chi Minh airport (but there are also many shops in the Old Quarter). I got a prepaid card from Vinaphone, which provided 5GB of data for 30 days at only 100000VND. The connection and speed was pretty decent and I still managed to get a signal in the middle of Hạ Long Bay!
Where to Stay in Hanoi
Angel Palace Hotel
As it was my first time traveling alone (and also because I'm incredibly socially inept) I decided to stay in a hotel over a backpacking hostel. A colleague of mine recommended Angel Palace Hotel not only because it's located at the peripherals of the Old Quarter but also because they provided all-inclusive tour packages of Hanoi and other surrounding tourist areas.
I booked their tour package to Hạ Long Bay for USD$200, which included a private pick-up to and from the Noi Bai International Airport, the bus ride to Tuan Chau Island to get to Hạ Long Bay, and the actual 2D1N cruise and tour of Hạ Long Bay. On top of that, I also paid SGD$46 per night for a Classic Double room (inclusive of a hotel breakfast).
The hotel itself was small and quaint, and true to its name, felt quite regal with the furnishing, complete with a glorious chandelier hanging in the hotel lobby. The staff were pleasant and friendly and the rooms were clean and pretty decent.
Address: 173 Hàng Bông, Hà Nội, Hàng Bông Hoàn Kiếm Hà Nội, Vietnam
Phone:+84 4 6299 8666
E-mail: csm@angelpalacehotel.com.vn
I was also fairly amused when one of the drawers in my room had a curious box masquerading as the Internet.
*Inserts The IT Crowd reference*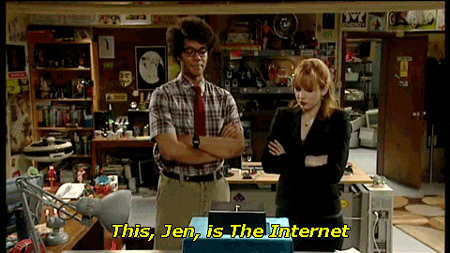 Hanoi to Halong Bay
For the tour to Hạ Long Bay, my hotel booked a cruise with Oasis Bay Cruise which included a pick-up from the hotel to Tuan Chau Island, the cruise itself, meals, kayaking and explorations of the caves. But if your hotel doesn't offer any tour packages, there are plenty of tour operators and cruises in the Old Quarter for you to choose from.
Unfortunately, a few hours into the trip, there was a storm warning and we were told that our cruise would have to turn back and our trip would be cut short by a day. I was gutted but also silently relieved because I was the only tiny Asian on the boat (apart from this other South Korean man) and my 97% introverted-self couldn't deal with all the chatter and outgoing-ness on the boat. Fortunately, we still managed to go kayaking around the bay before our boat had to turn around. I was also given a partial refund of the price I paid for the Hạ Long Bay tour.
Hanoi Cafés and Vietnamese Coffee
The thing I love about visiting South East Asian countries is their far superior coffee. Vietnam is especially known for their distinct and robust coffee, as well as interesting coffee concoctions so I was particularly excited about trying as many as I could. I visited a bunch of cafés, both famous and also random holes in the wall, and here are some of my favourites!
Cafe Phố Cổ
Starting off with one of my favourite places, I ALMOST missed this café because I simply couldn't find it. The small entrance is sandwiched between 2 clothing shop, making it easy to miss if you're observant enough. Look out for the yellow and red "Phố Cổ" sign, go past the narrow and dark corridor you'll be led into café compound.
I was surprised to be greeted by a 4-storey compound, with strong Chinese influences and a serenity unlike the bustling streets of the Old Quarter. Make your way up the narrow and winding staircases to the highest floor to enjoy an amazing view overlooking the Hoàn Kiếm Lake.
I ordered their Egg Coffee (45000 VND), which is basically a frothy (RAW?!) egg yolk and condensed milk mixture set atop some black Vietnamese coffee. It was, however, a bit too sweet and rich for my liking, though certainly worth trying!
Address: 11 Hàng Gai, Hàng Trống, Hoàn Kiếm, Hà Nội, Vietnam
Phone: +84 4 3928 8153
Opening hours: Open everyday. 8am-11pm
Giảng Cafe
However, for a truly authentic cup of Egg Coffee, you have to visit Giảng Cafe, the birthplace of this signature Hanoian beverage. At only 20000 VND (~SGD$1.25) per cup, this café hasn't sold out despite being one of the top tourist attractions in Hanoi.
The Egg Coffee was certainly a lot lighter and palatable than the one at Cafe Phố Cổ, so I could see why it is an unrivalled winner amongst locals and tourists alike.
Address: 39 Nguyễn Hữu Huân, Lý Thái Tổ, Hoàn Kiếm, Hà Nội, Vietnam
Phone: +84 98 989 22 98
Opening hours: Open everyday. 7am-10.30pm
Cộng Cà Phê
Another Hanoi specialty coffee is its coconut coffee, most popularly sold by the Cộng Cà Phê coffee chain. I spotted quite a few Cộng Cà Phê outlets as I was walking around Hanoi, most noticeable by its signature Starbucks-green exterior and contrasting bright red logo.
I actually unwittingly strolled into one of outlets at the Old Quarter because I was exhausted and dying of thirst. Having tried other (Indonesian and Malaysian) versions of coconut coffee, I wasn't expecting a coconut slushie served atop some rich Vietnamese coffee. The coconut slushie was rich and smooth, and it was the perfect beverage to cool down with after I had been walking around the Old Quarter for some time. I actually loved the coconut coffee so much that I went back to another outlet for seconds!
For all of the outlets and opening hours, you can check out the Cộng Cà Phê website.
The Hanoi Social Club
Other than the famous traditional coffee shops, I decided to go to a "hipster" café that was right below my hotel, The Hanoi Social Club. It is opened by a local Hanoian and an Australian, with an interior supposedly inspired by the cafés in Melbourne. That means other than its coffee, they serve a complete breakfast, lunch and dinner spreads, wine and even hold live music performances throughout the week.
But being a "hipster" cafe, it meant that the prices were on the slightly higher side. A cup of Vietnamese iced coffee (or cà phê sữa đá) was 50000VND (~SGD$3.15), almost twice the price of the coffee served at traditional Vietnamese cafés.
Address: 6 Ngõ Hội Vũ, Hàng Bông, Hoàn Kiếm, Hà Nội, Vietnam
Phone: +84 4 3938 2117
Opening hours: Open everyday. 8am-11pm
Vietnamese Food in Hanoi
Other than their coffee, like many other South East Asian nations, Vietnam is known for their amazing cuisine, which borrows elements from many of the neighbouring Asian countries.
Bún Bò Nam Bộ 67 Hàng Điếu
My first stop after checking into my hotel was Bún Bò Nam Bộ, located right down the road from my hotel. Bún Bò Nam Bộ is a dry beef vermicelli noodle dish, served with raw vegetables, bean sprouts, peanuts and fried onions. I am no aficionado of Vietnamese cuisine, but the dish was savoury and flavourful – the one thing that I love about all South East Asian cuisines. A bowl of Bún Bò Nam Bộ was 60000VND.
Address: 67 Hàng Điếu, Cửa Đông, Hà Nội, Cửa Đông Hoàn Kiếm Hà Nội, Vietnam
Opening hours: Open everyday. 11am-10pm
Phở 10 Lý Quốc Sư
One of the most highly recommended places for pho in Hanoi is Phở 10 Lý Quốc Sư. It's not hard to miss with it's bright orange exterior. The pho was flavourful and refreshing, with tender beef slices to complement. Since it was a restaurant, the pho was a bit more pricey at 55000VND.
Address:
10 Lý Quốc Sư, Hàng Trống, Hoàn Kiếm, Hà Nội, Vietnam
Opening hours: Open everyday. 6am-2pm and 5.30pm-10pm
Phở Cường
However, the best pho I had on the trip was at Phở Cường, largely because one bowl was only 20000VND (~SGD$1.50). I had a bit of difficulty finding this place because the exterior was kind of dinky and it didn't exactly have a prominent signboard. There was a generous serving of beef with lots of garnish and a very delicious broth.
Address:
23 Hàng Muối, Chương Dương Độ, Hoàn Kiếm, Hà Nội, Vietnam
Banh Mì 25
For Banh Mì, I went to the highly recommended Banh Mì 25, a road side stall along Hàng Cá. It's hard to miss the large crowd of tourists hunched over tiny stools and shoving their faces with baguettes. The Banh Mì is fusion dish, a result of the French colonialism of Vietnam, and is a sandwich typically served with pork, pâtés, cold cuts and traditional Vietnamese garnishes.
There were a bunch of different options of meat fillings to choose from but frankly I couldn't understand the menu so I just got the most expensive one at 25000VND. It came with (what I think was) a pork pâté with a savoury spicy sauce, and a refreshing iced tea. It was however, quite a small portion, compared to the Banh Mì I had at other random street stalls.
Address: 25 Hàng Cá, Hàng Đào, Hoàn Kiếm, Hà Nội, Vietnam
Phone: +84 97 766 88 95
Opening hours: Open everyday.
Monday – Saturday: 7am-7pm
Sunday: 7am-5pm
Bún chả Hương Liên (aka Obama's crib)
This last food place on my list wasn't really on the way for my itinerary but I went there just for the hype. Back in May 2016, ex-POTUS Obama went on a trip to Hanoi and met with Anthony Bourdain at this very restaurant.
Image credit: Pete Souza | White House
When I reached the restaurant, there was a complete overhaul of the seating arrangement (presumably to accommodate the increased number of diners) and there were blown up pictures of Obama plastered all over their walls, together with a revamped menu offering a "Combo Obama" for 85000VND.
As much as I wanted to live vicariously through the food that POTUS Obama consumed, I settled for just the Bún chả at 40000VND. Bún chả is a grilled pork dish, served in a dipping sauce and with cooked vermicelli, fresh vegetables and herbs on the side.
Address: 24 Lê Văn Hưu, Phạm Đình Hồ, Hai Bà Trưng, Hà Nội, Vietnam
Phone: +84 4 3943 4106
Opening hours: Open everyday. 8am-9pm
Hanoi Attractions
And of course, a trip to Hanoi isn't complete without roaming around the Old Quarter and visiting the many cultural attractions that shed light on Vietnam's past as a former French colony.
Hoàn Kiếm Lake & Đền Ngọc Sơn
The Hoàn Kiếm Lake is one of the major scenic spots of Hanoi and its name is derived from a story about a Golden Turtle God, the details of which I will not delve in to.
Once you cross the iconic red Huc Bridge, you will reach the Đền Ngọc Sơn (or Temple of the Jade Mountain). The temple is not so much a religious one, but one that honours the 13th-century military leader Tran Hung Dao. Entrance to the temple is 30000VND.
Address: Đinh Tiên Hoàng, Hàng Trống, Hoàn Kiếm, Hà Nội, Vietnam
Thang Long Water Puppet Theatre
Another activity on your to-do list should be the Thang Long Water Puppet Theatre to watch a traditional Vietnamese water puppet show. There are quite a number of show times available, and a ticket to the show will set you back 100000VND. You'll be treated to some traditional Vietnamese music and if you're anything like me, you'd be pre-occupied trying to figure out how on earth the performers are able to control the puppets from the back of the stage and in waist-high water. (Also, surely it's a breeding ground for yeast infections?!)
Address: 57b Đinh Tiên Hoàng, Lý Thái Tổ, Hà Nội, Hoàn Kiếm Hanoi, Vietnam
Phone: +84 4 3824 9494
Opening hours & Showtimes: Open everyday.
Summer showtimes: 4.10pm, 5.20pm, 6.30pm, 8pm
Winter showtimes: 3pm, 4.10pm, 5.20pm, 6.30pm, 8pm, 9.15pm
Sundays: 9.30am
St. Joseph's Cathedral
I also dropped by the St Joseph's Cathedral for a quick photo op but if you're a Catholic, the cathedral conducts mass several times a day. The cathedral was built in 1886 with architecture supposedly resembling the Notre Dame de Paris.
Address: Quan Hoan Kiem, Hoàn Kiếm, Hanoi, Vietnam
Phone: +84 4 3933 0113
Hỏa Lò Prison
At 30000VND per entry, I also visited the Hỏa Lò Prison aka the "Hanoi Hilton". The prison trip for me was, personally, quite unsettling as it depicted the conditions that French colonists used to house Vietnamese political prisoners in the late 1800s. The museum even retained the actual guillotine equipment used by the French. The prison was later also used during the Vietnam war to house American POW.
Address:
1 Hoả Lò, Trần Hưng Đạo, Hoàn Kiếm, Hà Nội, Vietnam
Opening hours: Open everyday. 8am-5pm (Closed from 11.30am-1.30pm)
Đồng Xuân Market
For my only shopping excursion of my trip, I went to the Đồng Xuân Market, the largest market in Hanoi for wholesale clothes, food stuff, household items and other knick knacks. To be quite frank, my only reason for going there was the promise of cheap fabric for dressmaking.
The market itself felt like a mix between Golden Mile Complex and the chaos of Bugis Street. Each floor is dedicated to different types of wholesalers but I was only interested in the fabric sellers so I went straight to the first floor. It was pretty overwhelming as there were so many bales of fabric, making it hard to walk through the passage ways (kinda explains the fire that broke out at the market in 1994). I managed to find a unique embossed velvet stretch fabric that I managed to haggle down to 180000VND (~SGD$11.40) for 2 metres. Typically, a plain stretch velvet fabric would cost about SGD$12 per metre in Singapore, so it was quite a good steal! As the market is more for locals, most of the sellers couldn't speak English, so I bargained with the seller by writing down my price on a piece of card. Like all wholesalers, they weren't very inclined to give me a large discount as I was buying in a relatively small quantity.
Address: Đồng Xuân, Hoàn Kiếm, Hà Nội, Vietnam
Phone: +84 90 467 65 41
Opening hours: Open everyday. 12am-11.30pm
Ho Chi Minh Mausoleum
On the third day of my trip, I ventured out of the Old Quarter to visit the Ho Chi Minh Mausoleum and Museum. In the mausoleum lay Ho Chi Minh's embalmed body and is open for the public to view every morning. Visitors are expected to dress modestly, i.e. no shorts and mini skirts. Unfortunately, I reached the mausoleum in the late afternoon so I was only able to view the exterior of the mausoleum.
Address: Hùng Vương, Điện Biên, Ba Đình, Hà Nội, Vietnam
Opening hours: 
Summer:
Tuesday-Thursday: 7.30am-10.30am
Saturday-Sunday: 7.30am-11am
Winter:
Tuesday-Thursday: 8am-11am
Saturday-Sunday: 8am-11.30am
Ho Chi Minh Museum
After visiting the mausoleum, you can pop by the Ho Chi Minh Museum (40000 VND), a museum dedicated to the late Vietnamese leader. Constructed in the 1900s, I was amazed at how modern and extravagant the museum was, considering the state of the roads and buildings on the streets of Hanoi.
At the entrance of the main exhibition hall, you will be greeted by a huge bronze statue of Ho Chi Minh himself (one of the many statues of Uncle Ho in the museum).
Address: 19 Ngách 158/19 Ngọc Hà, Đội Cấn, Ba Đình, Hà Nội, Vietnam
Phone: +84 4 3846 3757
Opening hours: 
Tuesday-Thursday, Saturday-Sunday : 8am-12pm, 2–4:30PM
Monday & Friday: 8am-12pm
Temple of Literature
Being the Chinese that I am, I also visited the Temple of Literature, a temple dedicated Confucius and other scholars. The temple was built in 1070 and Vietnam's first university was established within the grounds. The temple is made up of five courtyards, with an altar dedicated to Confucius himself. Entrance to the temple is 30000VND.
Address: 58 Quốc Tử Giám, Văn Miếu, Đống Đa, Hà Nội, Vietnam
Phone: +84 4 3747 6013
Opening hours: 8:30am-11:30am and 1.30pm-4.30pm everyday except Monday and Public Holidays.
Hanoi Nightlife
Old Quarter at Night (Bia Hoi Corner)
Hanoi is also known for its nightlife but because I was alone (and a girl), I tried not to venture too late and to too obscure places. I headed to the Bia Hoi Corner within the Old Quarter to try Vietnam's signature Bia Hoi, notoriously known as one of the cheapest beers in the world for as little as 10000VND (60 goddamn cents!) for a glass. Unfortunately, all of the stalls were massively crowded (with locals and tourists alike) so I ventured to some other random stall for some spring rolls and beer.
There are also plenty of shops selling souvenirs and I popped into this interesting shop that sold a bunch of movie prints and cards.
Cama ATK
I wasn't really sure what I was thinking but I also ventured off to this speakeasy bar called Cama ATK that was kind of far off from the Old Quarter. I was really exciting because I checked out their Facebook page and they had a lot of interesting events like indie movie screenings, live bands/DJs and even dance battles. UNFORTUNATELY, I was only able to go on a Thursday night when there were no events lined up. I ended up having an interesting conversation with the only other patron in the bar, a French man who was living in Vietnam and teaching French (*goals*). Also, both my phone and powerbank ran out out of juice so I had to blindly make my way back to my hotel, all the way at the other end of town. I eventually gave up walking and (quite reluctantly) flagged a cab back to my hotel. Didn't die, evidently.
Tragically, I have found out that the bar has SINCE CLOSED, dashing my dreams of ever making a trip back there again in future. Here is the one and only I took before my phone died.
I thoroughly enjoyed my first ever solo trip to Hanoi and I was truly gutted when I had to leave. If you're anything like me and enjoy long strolls in your own company, cheap Asian cuisine, and sitting alone in cafés and bars, I highly recommend Hanoi!
All photographs were taken on my Xiaomi Redmi Note 2.